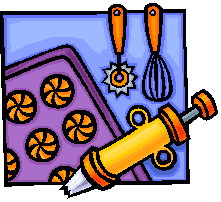 Exodus 12:39
And they baked the dough which they had brought out of Egypt into cakes of unleavened bread. For it had not become leavened, since they were driven out of Egypt and could not delay, nor had they prepared any provisions for themselves.

Now scampering to exit Egypt, each family of Israel hastily takes the dough laying around the house as a snack for the road.7 Intrinsically this means the dough is not given the time to rise. Unlike the Passover custom that will be observed scrupulously once they reach Canaan whereupon ALL leavening agents will be removed from the house,8 now here in Egypt, some of their dough on hand still contains yeast and therefore will rise if allowed to. However, with radical pressure on the Hebrews to depart Egypt straightway, they sack their cupboards, grab some essentials from their neighbors, and hit the road.9

While bearing the bread-product on their backs in their kneading bowls,7 the slaves barely find an adequate place along the roadside to bake the dough. Somewhere between filing out of Egypt and being cornered at the Red Sea they find a temporary place to catch their breath and get some victuals down their gullet. The town of Succoth (tent town, temporary rest stop) looks adequate to these ends.10 Loosening their backpacks, they remove the dough from their bowls and speed-bake them into cakes using their Frigidaire Speed-Bake Convection Oven…or something like that; the point here being is that the Hebrews get the dough baked before the rising process can take effect; everybody eats flatbread (my personal favorite). Therefore in regards to the yeast infused dough11 from Egypt, its leavening process has been squashed. The yeast has been suppressed. The rising agents have been "caused to cease". Herein is the lesson for us…
---
But first, a recipe of major ingredients & their definitions:13

· DOUGH
in the bible represents an unfinished highly moldable person.

· CAKES
in the bible represent people who have reached the end
product of their character that, like cake, is highly palatable,
tasty, and with ample supply to give calorie intake (vitality, energy)
or add fatness to life—a perfect person.

· BAKING
in the bible is that firing process which brings the
state of dough to its more perfect form = solid, eatable,
bread product. Baking is the symbol of tribulation and pressure
on a person just as we might say about somebody suffering in life, "he's
really going through the fire." Those fires, like that of an oven, have
the capacity to change the makeup of person's life like fire's effect
on dough.

· EGYPT
in the Bible is commonly touted as a symbol of the world
and its ways; a competing system; a system at its present state that can
easily be used to bring oppression and bondage to people, yet if presided
over wisely, like Joseph did, can bring great blessing and sustenance
to all.

· LEAVEN
in the Bible portrays the sinfulness in mankind. By its very working
nature, yeast even in a minute quantity spreads rapidly, affects
stuff around it completely, and lacks material substance
spaciously; these are also the facts of sin.

---
Our job, fellow traveler, is both, to leave Egypt with its tyrannical ways, and to provide fullness of life to others. We are on a heavenly quest. We want to arrive at a better country than where each of us is at presently in life. However, the problem remains that we are "unbaked" still being in a "doughy" constitution. Our soul's complexion lacks solid conviction and sound composition. We have gotten into sticky stuff in this world. We have found ourselves subjected to the environs of sin and sourness of life.14 Yet the message has come into our ears at some dark hour1 that we should make haste to escape this bitterness into a country promised to be entirely sweet!15

Now, in order to be rightly fixed for heaven, transformed to a fine tasty morsel of cake, we must enter the scorching fires of the wilderness. "So why" most of us ask, "does God appoint for me and ordain over me sufferings in life?"16

One answer is, "Because you're still sticky. You'll pick up anything that gets thrown at you or dropped on you. You'll too easily pick up the dirt from the places you get set down in or that you get dumped over on."

But most importantly, "You MUST learn to suppress the sinful tendency that is already in your life." You see, the only thing that will stop leaven from rising while still maintaining an eatable end-product is to throw it in the fire and BAKE IT!

Each of us living in Egypt picks up a sinful nature, a leavening agent, an iniquity infused body. We all have been tainted with yeast and there's no way to escape its purpose for us except through baking.17 On one hand we might well be in a doughy state, on the other it does not mean that we have conceived and brought forth sin, but the propensity to sin (leaven) is in us; and like dough subjected to yeast, given the right circumstance, presented with the ideal temperature, we will fall prey to its effect on us.18 So we must learn to suppress the sin from expanding in us and having its effect on us. The fiery wilderness teaches us to suppress the sinful nature in our dough mixture—our bodies. Unfortunately there is no magic that can REMOVE the yeast from our house, the sin from our bodies, the propensities of disobedience in our minds, but we ARE ABLE to "cause the leaven to cease"12 and squash it in its tracks… and we CAN become a "sweet" cake instead of a "sour" loaf.14 …all in the sustaining grace of God by the fiery trials and wilderness struggles that He will lead us through by the hand20. So learn to speed-bake your biscuits… better buy a Frigidaire.