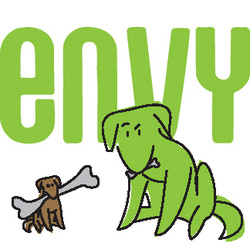 Few men have the strength to honor a friend's success without envy. –Aeschylus

Envy is a chief culprit responsible for criticizing and condemning other people's actions (Acts 13:45). Once it was disputed among physicians as to what surgical instrument would best sharpen the sight. While some recommended one thing and some another, at length, a doctor suggested envy; it causes vision to extend much further than previously thought possible and more than reasonably should. People who envy will scrutinize friends incessantly and find others guilty all too hastily = envy criticizes!

As battering as it may be to experience wrath that is cruel and anger that is outrageous, who is able to stand exonerated before envy? (Pro 27:4; Matt. 27:18) Those people who look on with an evil eye give others precious little leeway for mistakes committed.

Consider the Philistines who are the quintessential of envious people: Gen 26:12-17.

Notice in the story, as Laughter multiplies and Joy grows all the more, [Isaac, in Hebrew, means "laughter"]

the envious wallow down in the mud [Philistine, in Hebrew, means "wallow"]
eager to stop up the provincial flood [wells symbolize God's Spirit].
When prestige and power pour on a person,
Philistine people throw dirt, sling mud,
and toss debris of aspersion.
They stop up the wells of heavenly blessing
forcing Joy to once again go prospecting.